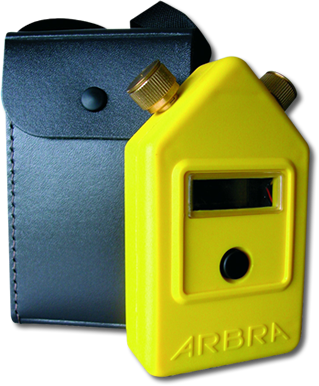 Ohmmeters
Arbra manuafacture range of ohmmeters and our sales office would be delighted to help you select the most appropriate one for your application.
Arbra also offer a range of exploders, hand generated and battery operated.
The ohmmeters are manufactured in a robust high-impact ABS moulded case. it is completely water and dust proof. A unique feature of the Ohmmeter is the use of sliding billet terminals. This feature makes for ease in connecting cables to the exploder and also helps prevent the cables from damage.
Components inside the ohmmeter are encapsulated to protect against damage from mishandling reducing maintenance to a minimum.
| Specification | DO 2000 | DO 2000/2 | AO 2000 | DO 2024 |
| --- | --- | --- | --- | --- |
| Measuring range (Ohms) | 0-1999 | 0-1999.9 | 0-1999.9 | 0-1999.9 |
| Measuring Current (mA) | 0.3 | 0.3 | 0.3 | 0.3 |
| Voltage across terminals (vdc) | 3 | 3 | 3 | 3 |
| Measuring accuracy (%) | +/-1 | +/-1 | +/-1 | +/-1 |
| Measuring accuracy (count) | +/-1 | +/-1 | +/-1 | +/-1 |
| Sample rate (/sec) | 3 | 3 | 3 | 3 |
| Temp range (deg) | -20/50 | -10/50 | -10/50 | -10/50 |
| LCD Display | 3.5 | 4.5 | 4.5 | 4.5 |
| Display digit height (mm) | 12.5 | 12.5 | 12.5 | 12.5 |
| Battery | pp3 | pp3 | pp3 | pp3 |
| Net Weight (kg) | 0.45 | 0.45 | 0.45 | 0.45 |
| Approved | No | No | Yes | No |
| Backlit | No | No | No | Yes |